I truly believe it is easy to become successful. The problem is not in becoming successful; the problem is that most can't see the forest for the trees and never put the time in to become successful.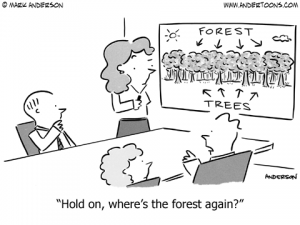 Richard St. John identified eight (8) steps necessary to become successful at anything:
Passion
Work
Good
Focus
Push
Serve
Ideas
Persist
Scan over these eight steps and ask yourself, "Am I applying all of these steps toward becoming a successful baseball player or even in anything you do?" If you are not sure, then start from the end and work backwards.
I want [fill in the blank] – Are you serious, or are you kidding yourself?
If you are not doing what it takes, then the answer is simple, "you are wasting your time." You are going through the motions; certainly you are attempting to do it with out thinking it is very important or having much interest in it.
Here's a simple question to ask your self. "As an athlete, do you only practice when the coach schedules practice?"
Albert Einstein said, "Only one who devotes himself to a cause with his whole strength and soul can be a true master. For this reason mastery demands all of a person." Change your approach or focus your energy in another area.
So lets start at the end!
I truly believe it will become obvious the common thread identifying what it takes to become great, to become successful, is focused around the eight steps I referenced above. Let's take a look at some very successful athletes who made it happened and identify some strength and soul they used to become what many consider true masters of what they enjoy doing.
Do You Have the Passion? Jerry Rice, Pro Football Hall of Famer, said, "There was no way I was going to be denied, I kept working hard and my dream came true." He was seen catching passes from the groundskeeper just after winning the Super Bowl; seven months before the start of the next season.
Are You Willing to Work Hard? Bryce Harper has only 8% body fat and squats 405 pounds. Results of his hard work speaks volumes; Bryce was the number one pick in 2010 by the Washington Nationals, All-Star 3 of his first four years in the Majors, Rookie of the Year in 2012 and MVP in 2015.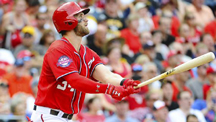 Are Good Enough? Mike Trout was the 25th pick in the first round by the Los Angeles Angels. Mike has been an All-Star 4 of his first 5 years, an MVP in 2014 and second in the MVP voting three times. Is he good enough? ESPN The Magazine organized an anonymous survey of 143 current MLB players and 56 % selected Mike Trout is the best player in the Majors.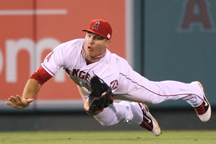 Do You have Focus? Justin Verlander only threw 84-86 in high school, was sidelined with strep throat his senior year. At Old Dominion he was 7-6 each of the three years he was there. Not what you would call stellar college statistics, but he remained focused and became the second pick in the first round by the Detroit Tigers in 2004. Since then, he has been Rookie of the Year in 2005, on six All-Star teams, and received the Cy Young and MVP in 2011.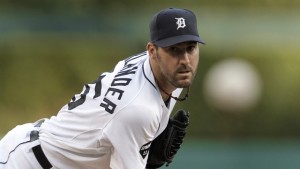 Are You Able to Push Yourself? His high school coached pooh-poohed the idea of Brett Butler playing baseball in College. Did not make it as a walk-on at Arizona State, but ended up at Southeastern Oklahoma State University where he set records in homeruns (31), runs (209), triples (15), hits (220), walks (162) and a career batting average (.394). Drafted in the 23rd round of the 1979 draft by the Atlanta Braves. Played on 5 different Major League teams, came back in 1997 after battling throat cancer in 1996, and then moved into Coaching.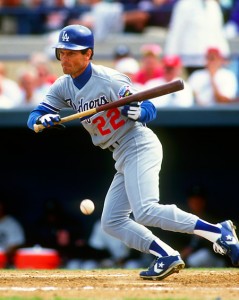 Are You Willing to Serve? Albert Pujols asks everyone he meets at First Base, "What is the most important thing in your life?" Several players who reached first multiple times asked why he wanted to know? He responded, "There is more than the game!" Albert came from a broken home, his grandparent's took him in even though they had to pawn jewelry for food, and his father borrowed money to get him a glove. Everyone knows him as a phenomenal hitter who has had a storied career, yet Albert will tell you, "I don't want people to remember me as a baseball player." There is a lot to learn from this, but to be a success you must first learn to serve and helping others [e.g., coaching younger players, helping others in need]. To hear how Albert served, Google Albert Pujols, I am second.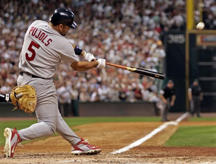 Where Do You Get Your Ideas? Are you a student of the game? Ivan Rodriguez recognized catching as a defensive position and worked hard at what many call the "tools of ignorance." Studying former greats like Johnny Bench to improve his mechanics, learning to pay attention to details, ready to anticipate and recognizing the need to always be in the best mental and physical shape he can be. Derek Jeter said, "The best way of staying safe with [Rodriguez] behind the plate was to stay put, close to the base."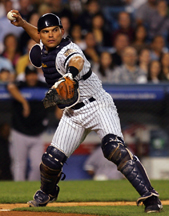 Are You Persistent Enough? Scott Bailes, a lefty for the Cleveland Indians and California Angles was released in 1992 after a terrible season. After a short stint in retirement, he returned in 1997 with the Texas Rangers and shined with a 2.86 ERA. Neil deGrasse Tyson said, "No matter what you do, you need to be able to fail and know how to recover from it in order to one day succeed. There is no successful person who has never failed."
I told you it is easy to be successful, provided you do the right things.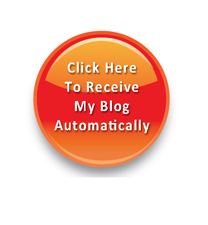 Until Next Blog,
Al McCormick