What is the real meaning of the Edgar Allan Poe saying, "Believe nothing you hear, and only one half that you see?"
Is it what we are saying, or is it the words we choose to express what we say? I believe he is referring to both. Especially when too often direction is given in words resulting in a meaningless win by intimidation approach. Creating a My way or the Highway impression because we lack the knowledge to express our self correctly!
Resulting in:
Most believing they will get fired if they ask why – even if it is right!
Most believing they will sit the bench if they approach any aspect of their game differently – even if it is successful!
Leaving no doubt it is the WORDS we use to communicate with that creates the world we live in. Words we use to pass on knowledge that decides whether individuals become Intuitive and Creative; finding new ways, or Robotic and just getting the job done.
The choice is ours, or should I say the words we choose is ours!
Do we focus on Understanding the purpose of the task, so what we say allows an individual to become I

ntuitive and Creative in the way they accomplish the task? Or…

Do we blurt out commands in a step-by-step Actions necessary thereby creating a

Robotic type individual who completes a particular task according to a predefined approach?
In effect the words we use can remove our ability to be intuitive and creative. Hal Gregersen, Director of MIT Leadership Center stated; "As children, we're naturally curious-it's how we grow and learn-but by the time we start school  that sense of wonder starts to escape us." Moving farther and farther away from our ability to be creative or play the game intuitively. Yet it is an innate ability, a trait, of very successful curious people who express themselves using words that allow them to be wrong, that allows them to seek "…insights and opinions of others…" Successful individuals who use words in a "non-blaming, non-shaming, and supportive, working together [manner]" according to Kathy Taberner.
The good news we can be that Very Successful Curious Person; simply by changing the words we use. A condition we can over come, just by understanding the Power of using the Right Words. Doctor Natalia Wiechowski's gives us something to think about when she asks, "If words are NOT powerful, why…"
Do athletes and whole sports teams win (almost) lost matches in the last quarter [innings] of the game after a "conversation" with their coaches?
Do companies yearly invest huge amounts into motivational speakers and life coaches?
Do people who chose their words wisely have the tendency to live a happier life?
Check out this short video showing how the Power of using the Right Words gained Right Results.
Until Next Blog Choosing the "right" words matters,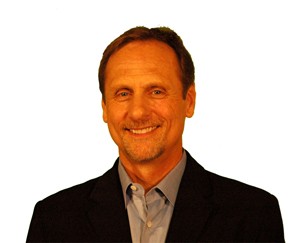 Al McCormick