Second-guessing is defined as, "criticize or question the actions or decisions of someone – often after those actions or decisions are known. Nowhere can this be heard the most than on Sports Talk Radio. Thank goodness fans that view themselves as baseball aficionados are only granted a few seconds of fame on talk radio! 
As each caller get's their few seconds you can't help but shake your head and say, "Bless their heart." Each using their sound managerial judgement the Baltimore fans, let's change that, the Baltimore problem seekers were asking Buck Showalter to resign after losing to the Kansas City Royals in the 2014 American League Championship Series. Each caller justifying their reasoning as thinking of the future.
Delmon Young should have replaced Alejandro De Aza in game 3, because…

Kelly Johnson should have replaced Jonathon Schoop because…
As W. Edwards Deming stated, "Without data you're just another person with an opinion." With the majority of these opinions overlooking the fact Buck Showalter won a ton of games without starters Machado, Wieters, and Davis, I am sure Buck Showalter will take the fan's suggestions under advisement. Like a true professional and a top quality coach, I loved how he responded after being swept:
"It is not what we didn't do, it is what they did."
What is more surprising, I am not sure how to qualify the second-guessing of the Kansas City fans. Just one-month earlier their fans described every move Ned Yost made as being "Yosted." After all they were calling for Ned Yost's firing and 30 days later they were celebrating winning the American League Championship series.
Headed to the World Series Kansas City Royals I am not sure if they were surprised or what they were thinking when The Kansas City Star tossed out a left-handed compliment, "Ned Yost the 'Dunce' out managed Buck Showalter the 'Chess Master.'
Not sure why, but this fickle fan allegiance reminds me of Rocky Bridges, then manager of the San Jose Bees, who, when discussing why his baseball strategy "…please hit the ball" failed, responded, "…I managed good, but boy did they play bad."
It is one thing to second guess the coach of a professional team, but to have witnessed this trait T-Ball through college makes me wonder: Isn't baseball an individual sport in a team concept and it's your choice whether to get better or not?
Let's quit whining and recognize Second Guessing as nothing more than a specific style of Transferring Blame ending with the same result. I don't know about you, but Buck Showalter is someone I would play for, especially when he described his 2014 Baltimore Oriole Team, winning or losing, as , "I like our guys!™"
Until next Blog,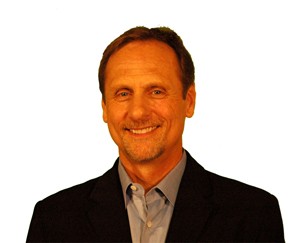 Al McCormick