To often companies and athletic teams select individuals based upon perceived talent. So much so, for many, talent is no longer a valid credential. It has been replaced by an image of what we believe it takes to perform. In business, companies tend to consider only the person with a piece a paper or certification,  while in sports size matters.
Is the employee who graduated from Harvard better than the employee who graduated from Nebraska?
Is the 6'4″ shortstop better than the one who is 5'7″?
Whether the old adage, "no one got fired [picking] IBM," still rings true, or today's world finds it easier pigeon-holing the selection process based upon a preconceived "talent-mold," the fact remains, this is how they do it. Regardless if the individual is any good or not. So what's the point? When you get the chance, do more than just fill the mold.
The Oracle from Omaha, Warren Buffett, billionaire from Nebraska, has done quite well for himself in the stock market.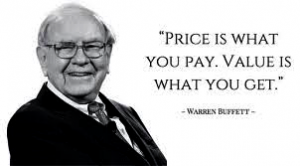 David Eckstein was the too small 5'7″ 175 pound St. Louis Cardinal shortstop who, Detroit Tiger Manager identified as a 'cute little kid,'  yet became the 2006 World Series MVP on a team with 6'3″ 240 pound N.L. All-Star Albert Pujols.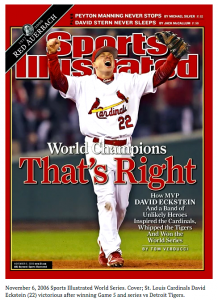 Whether you are an organization looking for talent, or you are a talented individual looking to land somewhere, you need to take your natural gift or skill and implement the 13 Supportive Traits John C. Maxwell identifies in his book, "Talent is Never Enough."
Belief lifts your talent.
Passion energizes your talent.
Initiative activates your talent.
Focus directs your talent.
Preparation positions your talent.
Practice sharpens your talent.
Perseverance sustains your talent.
Courage tests your talent.
Teach-ability expands your talent.
Character protects your talent.
Relationships influence your talent.
Responsibility strengthens your talent.
Teamwork multiplies your talent.
Until Next Blog pick up and read Talent Is Never Enough.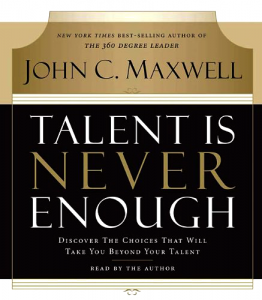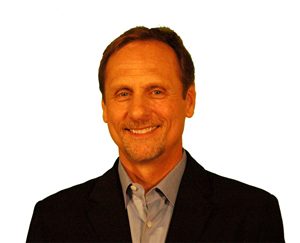 Al McCormick