In 2016 eligibility requirements for Division I are changing, but in my honest opinion these changes have very little to do with your son's ability to play college in baseball.
Before you say, "What the heck?" I need to explain.
Eligibility Requirements ONLY determine whether your son Qualifies at Division I. More specifically they are the minimum requirements used by the NCAA to determine if your son:
Academically Qualifies
Qualifies for what is termed an "Academic Red-Shirt"
is a Non-Qualifier
Qualify is the operational word and "baseball, as a non-money making sport, is the discriminator. Example: Your son may meet all the requirements to qualify DI, but there are several DI schools with HIGHER Admission Requirements [e.g., SAT Math + Verbal must be 1200 or higher].
Right or wrong I am certain admissions views Baseball as a Non-Money Making Sport and very seldom, if ever, use the Sliding Scale to help someone gain admission [e.g., Correlation between GPA/SAT and/or ACT]. Now  I am not saying it has never happened, nor am I even saying it's not worth pursuing, but even if the Sliding Scale shows your son qualifying, I want you to be aware it is highly unlikely the College will accept him.
Even if the college did use the Sliding Scale to help your son gain acceptance [e.g., Qualify], it is my guess the baseball coach will turn your son down and seek a player who meets admission requirements. To him it is less risk versus tying up scholarship money on someone who, by admission standards,  may become ineligible.
So I recommend you and your son review the Eligibility Requirements before his Freshman year. It provides a clear understanding of what he should be working towards Academically in parallel to how hard he is working athletically. Dealing with facts has a way of reducing family arguments, and I am sure you will agree knowing what he needs in advance makes more sense than waiting until his Junior year to find out he does not qualify.
Most Valuable Player's College Recruitment in a Box walks a family through the College Recruitment Process in a simple to follow Step-by-Step videos [e.g., What to do, How to determine where your son fits, How to contact colleges, How to make your son's video and a College Budget Calculator to determine Out-of-Pocket Expenses] and the Qualifying/Acceptance dilemma.
In addition, I have attached the NCAA's Division I Eligibility slides if you are interested in taking a look.
http://fs.ncaa.org/Docs/eligibility_center/Eligibility_Rules/High_School_IE_Standards.pdf
Until next Blog,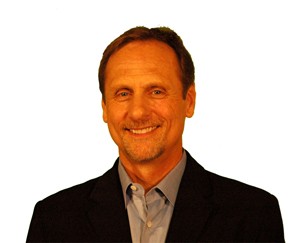 Al McCormick