Four Words You Never Want To Say, "If I had known…"
This is a true story a Division I Recruiter shared with my team.
A very proud grandmother, who worked in his Athletic Department, was consistently bragging about her grandson to the Head Recruiter. Confidently sharing article after article in an attempt to assure him her grandson was a can't miss!
Nothing ventured, nothing gained, so he made a few phone calls to coaches in the surrounding area. Sure enough, grandma was right. Her grandson was very talented and worth taking the 300-mile trip. So in passing during the morning meeting he told her, "he was going to check out her grandson." Thank You, Thank You, she was beside herself.
He arrived a day early, just as he always did, to introduce himself to the player and to the coach. From the moment he locked his car door and walking to the ball field, he heard the kid's name 5-6 times. He stayed 10 minutes, then left. Never introducing himself to the Coach nor the Player.
A couple days after he returned, the player's grandmother stopped into his office to drop off more articles and to brag about another great game her grandson had. Before she could finish, he let her know he had scouted her grandson. "Oh, she moaned," as she reached for the chair to sit down. No doubt he is a very talented baseball player, he assured her, but he was a pain in the butt during practice. Goofing off and causing the coaches to stop practice several times in the short 10 minutes he was there. He just did not believe he respected the game enough, much less viewed practice as an opportunity to improve. He was just too much maintenance to play here.
Noticing her embarrassment, he assured her again, he is a very talented baseball player who will play college baseball. He is just not a good fit in their program.
About a week later the player's grandmother approached the Coach in the lunchroom apologetically. She said her grandson had called wondering when her school was coming to see him play. She sadly told him, he already did, then proceeded to share what the recruiter saw.
"Why didn't you tell me he was coming to see me play? If I had known…"
I love this game, but you need to remember, baseball is an individual sport in a team concept, and in many cases unforgiving.
Respect it and it will Respect You!
Click Here and let Most Valuable Player help you and your son always put their best foot forward. Helping him to understand what it takes to be a better player and to respect the game of baseball.
Until next Blog,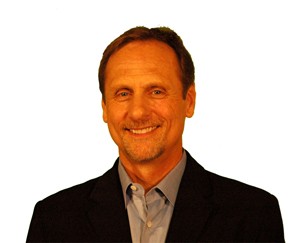 Al McCormick