Slogans are those creative sayings, tag lines to help you understand the importance and/or benefits of their product. Not sure this was the case when Chicago White Sox Coach Paul Richards described the play of his second baseman as, "I've seen better hands on a clock."
Yet, however funny the sarcastic insults might be, I do believe there are baseball Slogans that truly defines what it is like to play this game.
Describing the Game:
Warren Spahn [HOF 1973] probably describe baseball best when he said,
"What is life, after all, but a challenge? And what better challenge can there be than the one between the pitcher and the hitter." The fans and the players [in the field, up at-bat] are waiting to react.
Joe Garagiola, former MLB Player and baseball announcer [who defined himself as "Player to Be Named Later."] explained,
"Baseball gives you every chance to be great. Then it puts every pressure on you to prove that you haven't got what it takes. [Yet] It never takes away that chance and it never eases up on the pressure."
It's "up to you" is the defining factor making baseball such a great game and why I believe the ones that figure it out have the potential to be successful. Even after baseball.
The Game within the Game:
Rocky Bridges [about himself, "I never got in the game, but I sat on the bench with Mickey Mantle, Ted Williams, and Yogi Berra. I gave'em instruction in how to sit"] stated,
"There are three things the average man thinks he can do better than anyone else: build a fire, run a hotel, and manage a baseball team."
Yet, to be successful, to be a winner, there is always a game within the game even amongst your own team. Again, those who figure it out are usually successful. Earl Weaver [HOF Manager 1996], when talking about his Hall of Fame Pitcher, probably portrayed this better than anyone.
"I have to move my outfielders ten steps to the right, so that after [Jim] Palmer moves them back five steps to the left, they'll end up in the right place."
The Defense:
We've all heard Paul "Bear" Bryant's slogan, "Offense wins games, defense wins championships." One thing is for certain; defense can take the wind out of your sails with one pitch. Robert W. Creamer said, "[Casey Stengel HOF 1966] called the double play the most important play in baseball. It's two-thirds of an inning… One ground ball and [slap of the hands] two! You're out of the inning."
It can be depressing, especially when it happens in the late innings. Just typing it, I want to drop my head.
The Offense:
Mickey Cochrane [HOF 1947] said, "It only takes one to hit it…" With three pitches it is your job to know which pitch you can hit for a double or more, then it is your job to swing.
Which was not the case for Duane Kuiper who didn't swing once and was called out on three pitches by MLB Umpire Ron Luciano. He simply responded, "That's the problem with these bats today. They're just not making wood the way they used to." 
My Assessment:
Baseball is more than a Slogan, "Baseball is an individual sport in a Team Concept."
Until next blog,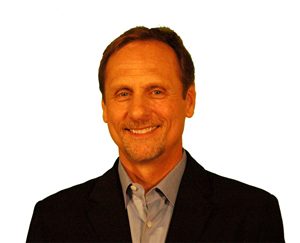 Al McCormick