I believe selecting a college to play baseball is your son's first adult decision, yet many inadvertently take a reactive approach versus a proactive approach. In most cases least path of resistance is the one we generally take. On the surface it appears easier, but as you peel back the proverbial onion to determine which school to attend it is a bit more complicated. Academically can he get in, is it a good fit socially, but the real reason you are looking, will he get the opportunity to play athletically. Selecting a school is personal and the decision involves your son and you as a family. How does the saying go, "Believe none of what you hear, and half of what you see!" 
The Lawn Chair Convention is one example.  "You know," the organization of lawn chairs that forms around the backstop at every high school or summer game. If you step back you will witness the evolvement of what I call the baseball cast system. Most sit in the same spot regardless of the field; parents of Seniors seem to have precedent. At first I thought it was just coincidence, but when I witnessed two grown men coming to blows because one person positioned his lawn chair in another person's spot, I knew then, there is more to this.
I don't want to offend anyone, but colleges do not determine your son's athletic ability based upon where you sit in the Lawn Chair Food Chain! 
So, Where I am going with this? 
Unfortunately the Lawn Chair Convention is where most families seek information regarding the college recruitment process and where Incorrect Deductive Reasoning runs rampant.. Here are a few Examples:
"We need to send our son to (fill in the blank), because ever since their son went to that event he has been getting letters in the mail." [Mistake – most letters are invitation to spend more money; "Come to our Camp/Clinic/Showcase…"]
 "You need to send your son to (fill in the blank), because there were 30 college coaches there." [Mistake – most college coaches are paid to be there and attend these events for reasons other than finding players. Check out my "Showcases are Not the Way"]
Dr. David L. Smith, associate professor of philosophy at the University of New England, states it, stretching the truth is "a very human trait." Be assured I am not trying to accuse anyone, but the college recruitment process is a very emotional time and I believe this trait, as he called it, expands in correlation to whether their son is a freshman or a senior.
Parents of a junior tend to solicit guidance, without regard to scholarship details, from families whose son's have committed. Unfortunately, the advice they receive is in a form of stretching the truth. Dr Smith states, "It lets [us] manipulate the way [we] want to be seen by others." Offering what in many cases is uneducated advice as they basked in the Lawn Chair Convention attention. Instead of questioning and understanding how they received the offer and why they accepted it, most hear and become a bit jealous, wanting for their son what others have. They react, wasting more money and hoping. 
If your son is a freshman, sophomore, or a junior take a Proactive Approach to the College Recruitment Process and pick up the College Recruitment in a Box today.
After all you know your Son better than anyone!
CLICK HERE, to Get Started.
Until next Blog,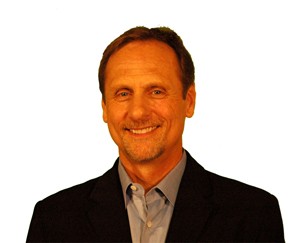 Al McCormick