JJ was ready…The way he took off from first with only one out, I truly believe JJ Hardy knew where Detroit's outfielders were positioned before the pitch was thrown.
Simply knowing the position of the outfielders in advance is a difference maker, and as witnessed here, it can win the game. I call it situational awareness and it is the way you should play the game.
No doubt Delmon Young earned the recognition and deserves all the glory the Oriole fans are giving him. Imagine the talent, the mental tenacity it takes to come off the bench in a critical situation like that and produce. What happens next is a thing of beauty!!!!
In addition to JJ Hardy taking off at the crack of Delmon's bat, there were perfectly executed plays made by both teams: Two by Detroit and three by JJ Hardy. With Delmon Young's hit giving the Orioles they were easy to overlook, especially since they were all evolving around the same play and performed at a very emotional time!
First, you need to appreciate the double-cut performed by Detroit:
JD Martinez made a quick and accurate throw from the left field wall
Ian Kinsler (second baseman lined up behind the shortstop to receive the relay) was in position and pivoted nicely to receive and allow for a quick and accurate throw to the catcher
And Second, the base running clinic put on by the Orioles JJ Hardy:
He saw the ball down and took off immediately
Knowing full well the ONLY Job of the base coach is to STOP him and JJ never slowed down until he was walking towards the dugout  [e.g., The 3B coach was way down the line between 3B and Home as JJ rounded second and headed to third].
JJ Hardy slid feet first at an angle directly opposite of the location of the catcher, touching home plate with his left hand
As exciting as Delmon Young's base clearing pinch-hit double was, take time to observe, to recognize, the Double-Cut by Detroit and the outstanding base running by Oriole JJ Hardy. It's why I love this game!!!
The only difference maker was JD Martinez's slight bobble by  as he played the baseball off the wall. Either way it was a bang-bang play, but this time he was safe.
I am guessing you would agree, as with most things, it's the simple things that make the greatest impact. I know it did today, and to me it's what makes baseball a game of beauty.
Check out the mlb.com video of Delmon's hit, but more importantly, watch JJ Hardy take off, and then watch the smooth transition of the Double-Cut by Detroit.
Until next Blog,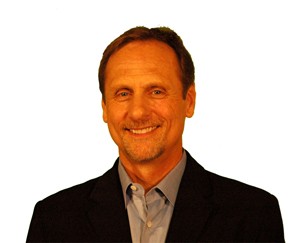 Al McCormick