Today's social media may lead you to believe the only attitude is a negative one. Yet I believe for every aggressive, selfish athlete or employee there is a self-disciplined one. One who is committed to performing at the highest level while doing the right thing.
Since SUCCESS is Relative, I argue the one who is confident in who they are and comfortable seeking answers to what they don't know, it is easy for me to state, 'I believe they are the successful ones.' Attitude determines our success and establishes whether we accomplish what we need to and what we want to!
What is GREAT, we get to choose our Attitude, our approach, and identify what it is we believe is important to us. It's our own internal prescription where we mentally decide which direction we want to take to be successful in business or in sports. In fact, a Common Trait of successful individuals in Business and/or Athletics is a Positive Attitude. They stay mentally focused on what it takes to reach their full potential [e.g., technique and approach] versus wasting time worrying about things out of their control.
Attitude is the success remedy to:
Remain Motivated
Stay Hard Working
Persevere – Not afraid of Change and willing to Take Chances
Even the numbers bear this out. Using the table below substitute a number for each letter [e.g., A=1, B=2…], and we find out just how important the word Attitude is in defining whether we are successful or not.

Attitude = 1+20+20+9+20+21+4+5 = 100 
Although not surprised, I do find it amazing that one word, ATTITUDE, has that much of an impact in whatever we find successful. Maybe it's time for some Jimmy Buffett…"Changes in Attitudes…" and we too can become successful in business or in sports! 
Until next blog, in fact, always, the choice is OURS!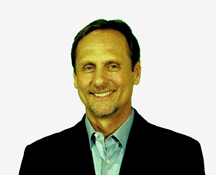 Al McCormick