Ever wonder, what happened to the stud that never made it?
Maybe, just maybe it is because "Stud" and "made it," are Relative Terms! Adjectives we created, even exaggerated to enhance a mental picture or a story we generated about him. A story so real we can't believe he didn't make it.
Here's a thought. What if in his mind he did make it!
What if this Stud defined making it as something as simple as playing varsity? You would have to agree, he made it – regardless of how good he truly might have been; regardless of all the colleges or pro teams showing interest in him. Failure beyond high school varsity baseball is also something we should expect. In fact, I believe it is inevitable, unless, he readjusts his definition of making it.
Richard St. John stated many of us view, "Success as a one way street…we reach success, and then stop!"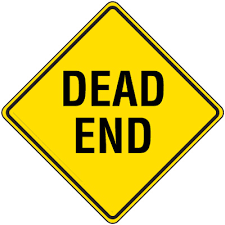 Simply put, we fail to correctly define what making it means. No different than the STUDS that never make it, an incorrect definition of making-it is a one-way dead-end street. Something I believe all STUDS that never make it seem to have in common. They are preoccupied with making the OUTCOME more important then focusing on the ACTIONS it takes to gain the outcome.
Yeah, I made varsity!
Yeah, I got a college scholarship!
Yeah, I got drafted!
My recommendation. CHANGE your way of thinking. CHANGE your definition of making it. CHANGE your focus to what the game of baseball is defined by:
Hitting – So if you are a positional player – don't just hit. Be a phenomenal hitter!
Pitching – So if you are a pitcher – don't just throw strikes. Hit your spots with all your pitches!
CLICK HERE for "The Handbook for Success" by Glenn Moore will help improve the way you think. It will help you modify what Making It really means.
It really is that simple.
Until next Blog,
Al McCormick