So, when things don't go your way, what do you do?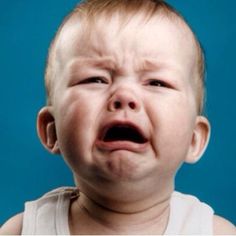 The Umpire rings you up on a bad pitch
The ground ball rolls right between your legs
Your Coach doesn't put you in line-up
In the life of a baseball game, there are a million hiccups that can occur. Let's take a look at these three examples and ask a few questions;
Let's assume the pitch was outside, too high, too low, or inside and the umpire did make a bad call. Wherever the pitch was, lets just agree it was a ball.
QUESTION: Since it only takes one pitch to hit a baseball, why didn't you hit one of the first two strikes?
Let's assume the ball hit a rock, took a bad bounce, … wait a minute; we're talking about a ball going right through the wickets. Never mind, not sure I can help with an excuse for this one. Let's just focus on the question.
QUESTION: Did you use proper footwork, or not?
Whether you are not in the line for the first time, or let's just say it has happened more than once. As a player or as a parent, it is no fun.
QUESTION: Are you working hard enough? We can all play arm chair coach, but I have yet to meet a coach who sit players who are consistently doing well.
Again, When this happens, what do you do?
Glenn Moore said, "Dramatic changes can be made in your attitude once you admit to yourself that the problem you are facing will pass." That is, provided you are willing to admit you have a problem, you know what it takes to fix it, and here's the key, you are willing to work at fixing it.
Every athlete experiences the FEAR associated with failure, none different than the failures mentioned here. The difference between a mediocre athlete and a great athlete is how they deal with the fear.
The Yes, But… Theory
Quite frankly, the "yes, but…" theory is something you learned at an early age; Most of the time whining [attempting to make your parents feel bad], but the concept is the same.
I know you don't think I am old enough, but Bobby's parent's is letting him go!
So here's the issue; Whining actually prolongs the difficulty by refusing to admit the problem is ours and masks it by finding fault in someone or something else.
Who hired this lousy, hometown umpire?
Why do we always play on these second-rate fields?
My coach plays favorites.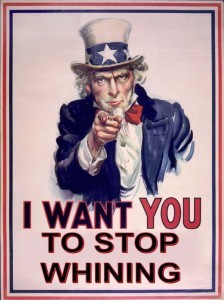 Start using the "Yes, but…" Theory.
"Yes:" Identifying and admitting the problem exists is the first step in eliminating the self-made fear clouding the problem and freeing you up to fix it.
"But…:" Neutralizes the fear by changing the importance of the problem.
Yes, that last pitch was outside, but I was right on him for the first two strikes, and I am seeing his pitches real well. I'll get a hit next time.
Yes, I botched that one, but I have caught 1000 grounders just like that one in the past. I'll make the next play.
 Yes, I am not in the lineup, but I have worked hard and when I get my chance I am going to make it very difficult for him to not play me.
I find it amazing just how powerful the word 'but' is. No matter what the problem, the word 'but' provides a Zen experience. Have a hiccup and it relaxes you and places you in almost a peaceful state.  No need to throw your bat/glove, no need to yell, forget transferring blaming, and yeah…Stop Whining!
If you would like to know more about the "Yes, But…Theory" and other techniques to create a winning attitude, Click Here for Glenn Moore's "The Handbook For Success."
Maybe you just need to find out what your doing wrong? Click Here to find out.
Take a few minutes and Share – Send it to your friends and family in baseball!
Click Here if you would like the weekly blog sent to your email.
Until next blog,
Al McCormick