Hitting is like riding a bike, once you have done it, you never forget.
Maybe for riding a bike. Hitting, not so much.
Psychologists define Declarative Memory as the place where information is stored so it can be retrieved easily. Example: The right way, after a series of trial and error [e.g., scratched knees], to ride a bike is stored in your brain. Don't do it right and you fall! Once you've learned, it's good to know that your brain draws on what it's been taught.
The key is understanding that our brain, like a computer, stores a Memory regardless if the information is correct or not. Not an issue when your Declarative Memory is telling you how to ride a bike versus falling off. However, it is a problem when you draw on your Declarative Memory only to find it has been filled with information given/accepted that was incorrect.
Now I personally believe Hitting is just as simple as riding a bike, but unfortunately we don't learn to hit by using training wheels nor do we have someone running along side and guiding us when we are in the batter's box. Instead we feel the need to complicate the heck out of it.
We are constantly reacting to orders [e.g., wait longer, take it the other way, shorten your swing] without ever taking the time to comprehend the WHY or Understanding of;
What we are being told to do. It's just because someone told us to!
What it is we are doing and why it accomplishes anything, much less Hit!
One thing is for certain, Right or Wrong, what we hear and what we accept is being stored in our Declarative Memory for years to come!
"Why do we do this" and more importantly, "Why do we Accept it?"
My belief. It is easier to blurt out and easier to accept baseball sounding hitting concepts [fallacies] versus providing and accepting a meaningful learning [e.g.,understanding,] approach to hitting.
Image for a second you are learning to ride a bike for the first time, and every family member is flooding you with as many instructions a hitter receives the moment he steps into the batter's box.
Keep your eyes on the baseball
Keep front shoulder closed
Relax the front elbow. Relax the back elbow
Weight on your back foot with slight bend in both knees
Keep a firm front side
Keep your head in the middle of your body
Swing Palm up, Palm Down
I am not so sure I would have ever learned how to ride a bike. I also believe it speaks volumes as to why so many kids are having trouble hitting consistently. They've allowed their Declarative Memory to be filled with useless baseball sounding concepts which eliminates any use of their instinctive portion of their brain, resulting in swinging robots versus consistent hitters. Hitters that have no clue on how to adjust to velocity and/or pitch location.
Now for the good news! Our brain's are plastic and can remodel itself. Michael Merzenich [neuroscientist] said, "We can improve and often fix [Declarative Memory] whether you're 90 or when you're nine." We just need to change our approach.
As coaches we need to teach knowledge and the understanding of what it takes to hit to be stored in each hitter's Declarative Memory, so that they can adapt and make changes based upon what they've learned.
As players we need to become meaningful learners and focus on the understanding of what it takes to hit a baseball correctly. Then and only then will we use our super computer [e.g., brain] to become that consistent successful hitter we strive for.
Find out HOW by downloading your copy of "Hitting is Simple…Have You Figured it Out Yet?"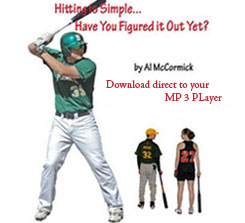 After you have ordered the book, check out the following video. This short video was an inspiration for this week's blog and I believe it will help you understand just how powerful Declarative Memory really is. Then I want you to step back and realize just how important it is to use UNDERSTANDING to shape your approach to hitting versus just accepting and storing step-by-step concepts.
Check out Smarter Every Day's "Backwards Brain Bicycle."
Sign-up to automatically receive my weekly blog on your email to share with friends and family!
Until next Blog,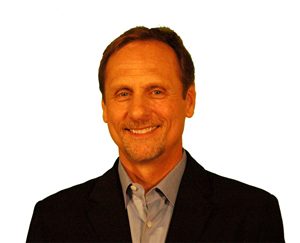 Al McCormick