We have all heard the prejudicial statement, "LAX and Soccer is destroying the game of baseball." Now I won't deny that more and more kids are playing LAX and Soccer versus baseball, but the real issue is Why?
I am in the camp that believes more and more kids are leaving the game of baseball to play LAX and Soccer because the coaching is better. There are fewer and fewer of us who teach the game. Instead there are too many coaches who believe, "I know what I am talking about because…"
I played it
My teams have won a lot of games
My teams play a lot of games and tournaments
This my way or the highway approach goes against what I believe it takes to motivate a baseball player to work hard at enhancing their skills.
Motivation can easily be defined as something that energizes, directs and sustains behaviors, yet as parents and baseball coaches we need recognize there are two types of motivation; Extrinsic and Intrinsic.
Extrinsic motivation refers to behavior that is driven by external rewards

Perform a certain way and the coach will pick you
Perform a certain way and the coach doesn't yell
Playing baseball and you get a trophy
We've all witnessed extrinsic motivators, and as parents, we have used it ourselves, but in the end this fake inspiration is not sustainable. In each case we are forcing our son's to do something, not for the joy of it, but either for the reward or to avoid getting yelled at!
Intrinsic motivation is the opposite. Intrinsic motivation is created by the coach's ability to help the player understand what it takes to play the game; what it takes to play the position, and what it means to be successful. Intrinsic motivation is a self-motivation, that originates inside the individual. In return they become intuitive about the game and

They find baseball enjoyable
They find baseball exciting
They find baseball challenging
Created internally by the individual, intrinsic motivation is based upon the training methods coaches use to boost a player's knowledge of the game. As Edward L. Deci states, intrinsic motivation is the "satisfaction of performing the activity itself." Motivating from the impact of enabling and observing. The difference; they believe in and are playing the game for themselves. They are comfortable trying new things and they understand failure is the process it takes to get better.
As a Coach, as a Parent, and as a Player it is our job to create an internal desire to participate for the love of the game and the end result, Baseball will become their Passion! So as a coach, a parent and/or a player let's implement Daniel Pink's Seven Factors to Enhance Intrinsic Motivation:
Challenge – Help them internally promote desires to accomplish more through understanding the game'
Curiosity – Help them become a student of the game and promote a desire to seek ways to play it better
Control – Help them understand their job, and believe it is up to them to determine how well they want to perform
Fantasy – Help them create an internal goal – a vision as to where they see themselves someday
Competition – Help them create an internal drive and desire to improve
Cooperation – Help them recognize when they do well it benefits the team
Recognition – Help seek and accept meaningful, positive recognition for what they have accomplished
Until next Blog Intrinsically Motivate,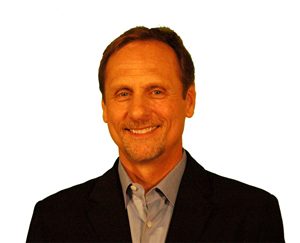 Al McCormick