We are all quick-change artists. Like actors and actresses who go on stage or screen to portray different people, we too, have many faces.
We're happy today – unhappy tomorrow; confident yesterday – doubtful today; or maybe successful last month – failing the month before.
It doesn't matter whether we are professionals or in junior high, there are better roles being offered to us than the ones we are playing, but we continue to let others play the parts.
Why? Because we're afraid we don't have the ability to play that character.
We don't have the necessary confidence to step to the front and say, "I am here for one of the top spots."
CONFIDENCE: KEY TO SUCCESS
It would be naïve to say confidence is the only ingredient necessary for success. Talents and abilities also play a part, but confidence is the key.
Many confident people succeed even though they have limited ability, but rarely does a talented person with poor self-belief succeed, but, who ever heard of any person making it to the top with super self-doubt or lack of confidence?
Success stories and confidence go hand-in-hand.
Confidence may not always bring success; but there is seldom success without confidence.
CONFIDENCE BUILDING
The big question, then, is, "Can Confidence be developed?" Yes, it can, and the purpose of this book is to explain how to do it.
Thousands of books on confidence have been written by clinical psychologists, sports psychologists, businessmen, ministers, coaches and even hypnotists, just to name a few.
Nearly all of these authors boil 'confidence building' down to one general idea – CENSORING (OR SELECTING) THE THOUGHTS THAT ENTER THE MIND. In other words, selecting the good and rejecting the bad.
The Handbook for Success helps you understand how one can think "good" when there is "bad" all around.
I am not a doctor, psychologist, or any of the professionals mentioned, but those who continually said, "I doubt," I can't," or "I won't," usually weren't among the most dependable members of the team.
Also, I know that since professional people from several different fields are teaching thought selection, there must be something to the idea of censoring the thoughts that enter our mind.
To be successful in athletics, academics, or in life, you must believe in yourself. To believe you are capable, you must be able to select the thoughts you have about yourself.
Find out how the YES, BUT…THEORY will help you gain confidence, how it will help you be a WINNER. Don't just read Handbook for Success. Study it.
If you do, you will find, as many of my students did, it is just as easy to "look up" to yourself, as it is to "look down" at your capabilities and potential.
Until next Blog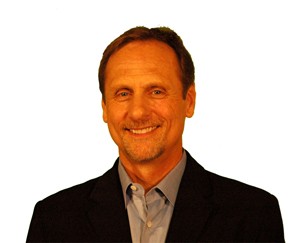 Al McCormick