I believe in the Rip Van Winkle Theory: that a man from 1910 must be able to wake up after being asleep for seventy years, walk into a ballpark, and understand baseball perfectly.
– Bowie Kuhn, Major League Baseball Commissioner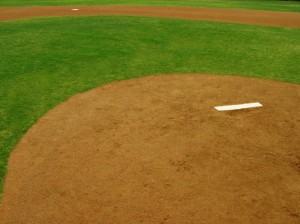 Getting better means enhancing each athlete with what they are good at, helping identify what they need to work on and providing the guidance and direction they can do to eliminate their weakness.
Sadly too many athletes fall into what I like to diagnose as "Weekly Lesson Syndrome," or WLS. I have heard all the reasons why we do it [e.g. it keeps him active during the off season], but for the money, is it a weekly addiction versus helping your son UNDERSTAND what it takes to play this game, much less truly get better?
Knowledge, or knowing, is the first step to getting better, and that is what Most Valuable Player does; Pass on knowledge. Once your son has the knowledge, it becomes his and it should be something he continues to work on, "on his own!"
Most Valuable Player has the WLS Vaccine that will save you money, help your son become his own coach and truly understand the game of baseball. Getting your son evaluated by an individual who knows what they are talking about, is willing to document it, and helps you and your son make it his own.
Start gaining knowledge and getting better right away with Most Valuable Player Books Audio or Digital. Check this out!
With all the knowledge you will have gained through Most Valuable Player Books, BP in a Bag is the simplest way to practice every day. So why wait, Start NOW.
Need help getting your son evaluated? Most Valuable Player will do it. Learn more.
Most Valuable Player's Coaching Services provides every aspect of the game of baseball.
Hitting – Correct Weaknesses, Develop Power, Hitting Off-Speed Pitches
Pitching – Overall Mechanics, Increasing Velocity, Improving Off-Speed Pitches
Infield Play – Footwork, Glove Positioning, Throws
Outfield Play – Surrounding the ball, Footwork, Throws
Catching – Blocking, Receiving, Footwork, Throws
Most Valuable Player identifies the little things which create the greatest improvement!