Playing third is about trust, reactions, and lack of emotions covering the routine grounder, backhand, and the bunt.
Routine Grounder
Trust is the operative word when playing third. Instead of surrounding the baseball your job is to attack it at an angle towards first. Trust, if you are unable to get to it, or it gets by you, the shortstop will make the play.
As the pitcher prepares to pitch, take a step to step and a half towards the batter, presenting your glove out and away from your body. This allows maximum arm freedom to react and field hard hit balls.
Keeping you glove out and away from your body, attack the ball at an angle towards first.
Come through the ball as you field [keep going towards first even after you fielded the ball].
Staying low, look to first then throw the ball [this keeps a consistent release point and prevents you from being a "haffa-playa," a rocket to the stands after a nice fielding play]
Follow your throw for at least a step to a step and a half.
Turning the Double Play
How many times has this happened to you? A runner at first, a grounder to you at third; sure double play with one exception, the ball ends up in right center. If your lucky the ball doesn't end up in the outfield, but the throw is off turning the sure double play into, "at least you got the lead runner." Not good enough!
The simplest "5-4-3" double play occurs when the ball is hit to your glove side. Catch the ball out and away from you, STAY LOW!
Snap your head/neck [preventing the rotating your head as you throw syndrome] to your target at the same time you pivot the right leg [similar to "squishing the bug" when you are hitting].
Focus on and throw to the base, not the player. [It is the job of the 2B to be there waiting or getting there to turn the double play. Attempting to lead him like a quarterback usually ends up with a throw behind him] Do your job!
Use a quick wrist snap-type throw from a 2 o'clock arm slot or in some cases lower. The key is quickness to second versus velocity, which provides time, to make the pivot and throw to first.
Staying low throughout the throw promotes a consistent release point and the wrist-snap type throw allows a quick and accurate release point.
So, take advantage of all double plays and make them! Not only does it reduce pitch count, there is a finite number of outs in a game so take both outs when they're giving them to you!
Backhand
A Backhand is Simple as Turning Your Head. I witness a lot of quality attempts at balls requiring the backhand. Notice I did say attempt. As with all things in baseball, a backhand is simple when done correctly. Hiccups, or bobbling the ball, are the result of doing something incorrectly.
Most players have the habit of looking where we believe we are going to catch the ball, basically using peripheral vision to line up their glove with a bouncing ball, that can hop either left or right. versus where the ball is coming from.  The simple fix is to turn your head, eyes front, and face the ball. Now you are now looking directly at the path of the ball.
As with every grounder, extend your glove arm out and away from your body promoting true soft hands and ability to react to a short hop to the left of right. Make the catch; throw them out!
Bunt or Slow Roller
Even when you know it is coming prepare the same as if it is a routine grounder. Take a step to step and a half towards the batter, presenting your glove out and away from your body. View the bunt as a reaction play, versus an emotional one. When he squares, start walking towards the batter glove presented and ready to react. Once the ball is down, attack it using your glove to field the ball in a controlled chaos manner.
Keeping your eye on the ball to allow your brain and footwork to automatically place you in position to catch the ball on your right leg and throw off your left leg. Similar to turning the double play, stay low, snap your head to find the target, make the throw, and continue for a step to step and a half after the throw.
Practice and Pre-game Drills
If you want to become a player who knows how to play 3B versus being a player is plays 3B, then I recommend you have someone stand in front of you and roll grounders until, as the professionals do, practice until it doesn't go wrong.
Diving after the baseball can be a difference maker for someone playing third. Know how to do it correctly [check out an earlier blog, "Diving the Baseball; Spectacular Catch or Injury"] and practice it.
So when they ask, "Whose on third," they will say your name versus "I Don't Know…"
Hope you enjoy this Abbott and Costello bit as much as I do!
Until Next Blog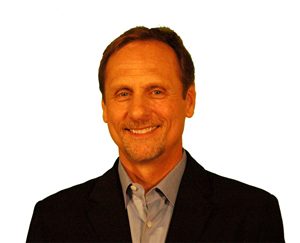 Al McCormick