I truly believe every player I was fortunate to work with has helped me become a better coach, and I would like to think a better person.
I remember a college recruiter at an ACC school telling me, "yeah he throws hard, but he is too small!" In the fall TJ was pitching and I was sitting next to the Head Coach at the same school, and he said, "Al, can you introduce me to this kid, I really like him!" I just shook my head and said, "sorry coach, but over the summer your recruiter told me he was too small so he ended up signing with East Carolina."
Check out his Bio:
While at ECU he was Freshman All-Conference USA Team
Two Time Second Team All-Conference USA
Two Time All Conference USA Conference Pitcher of the Week
Two Time College Baseball Foundation National Honor Roll Recipient [okay, he had an unfair advantage-his mom was a teacher…]
Named College Baseball Insider Regional Player of the Week
Played in Cape Cod where he was selected to the All-Star Team
He was named to the Brooks Wallace Player of the Year Watch List
Selected by the Arizona Diamondbacks where he was named to the Midwest League All-Star
Named Arizona Diamondbacks Minor League Pitcher of the Year by MLB
Guess for some he was too small, but to me I would say he did quite well for himself in the prestigious Conference USA.
TJ Hose is a determined pitcher; with a name like that, need I say more? Truth be told, yes I can, TJ is one of those young men I reference over and over with the hopes of helping the next bright star understand what it takes to be a talented player, as well what it takes to be a very bright and respected young man.
Check out what TJ has to say, and as a parent and as a coach I highly recommend you make it your own!
Playing baseball in Australia – A Path Back to Affiliated Ball
This is my seventh year of professional baseball and with each year passing, as the adage goes, the wiser I have gotten.
No matter how many times you hear it, it really is true, "Baseball can either be our best friend or worst enemy in a matter of seconds!" It should be no surprise, we fail more then we succeed and Scouts will tell you, "failure is a player's true colors – it provides a clear picture of his character." In the end this is how we are judged.
My main goal is to get back into affiliated ball and still have the chance to play in the Big Leagues, so, why Australia? Two Reasons:
I realized I needed to improve, work on things, and honestly it was an emotional letdown when spring training started and I was not there. If you want something like I want baseball, you need to be on top of your game.
I always wanted to come to Australia, and what a better way; play the game I love, get paid, and in a sense, take a vacation down-under!
Playing in Australia is a wonderful experience so far, allowing me the opportunity to see the other side of the world, get better, and share my knowledge of this game I love with Australians.
It is true baseball has started to take off here, but it's still not one Australia's main sports. Growing up here you was likely to play cricket versus baseball. A lot of similarities, but a sport you definitely need to understand the rules to enjoy.
I can't guarantee you I will make it back to affiliated ball in the U.S., but I can guarantee you I live everyday according to my motto:
"The vision of a champion is when one is bent over, drenched in sweat, at the point of exhaustion, when nobody else is looking." – Mia Hamm
For all the future prospects out there, stay hungry and keep striving to get better.
One thing is for certain Most Valuable Player and Al McCormick is someone to get involved with. He will help you identify your strengths, reduce your weaknesses, and help you find the right place to play college baseball.
The bottom line, he will help you get better!
Sincerely
TJ Hose
Thank you TJ, this means a lot to me, as I truly believe "You can get everything in life you want if you will just help enough other people get what they want." – Zig Ziglar
So, if you want to do it yourself or you feel you Need Help, and want to play college ball CLICK HERE
Until next Blog,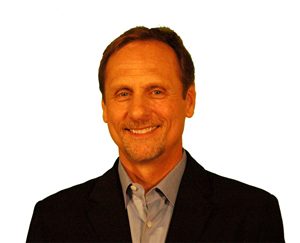 Al McCormick