Henry Ford (1863-1947) said,
"If you think you can do a thing, or you think you can't do a thing, YOUR Right!"
It really is that simple!
Struggling with something? The resolution is in the actions it takes to accomplish the task, not in the macro overview. So just take a few minutes to gain knowledge and YOU will truly understand what it is you are trying to accomplish.
What does it take to hit a curve ball versus, "I need to increase my batting average if I want to make varsity"?
What does it take to throw harder and still hit my spots versus insisting, "I need to increase my velocity if I want to make it as a pitcher"?
Stop and think about how and what you are asking of yourself, and it won't be long before you will realize it's YOU who overcomplicated what YOU wanted to achieve versus the task or the goal.
YOU are obscuring your goals through lack of knowledge, yet the answer is Simple.
Research what you want to accomplish.
Instead of looking for a Hitting Coach or a Pitching Coach find true Mentors; Mentors willing to help YOU Be YOUR Own Coach.
Then, using the knowledge you gained from your research, lay out a step-by-step approach to reach your goal.
Next "Take the first step."
With each step you will understand the why!
Let me recommend Dr. John Kotter's, "8-Step Process for Leading Change." It's simple, but truly an effective way to help YOU organize your approach to improving while providing YOU with a useful technique to help YOU refine your goal.
| | |
| --- | --- |
| 8 Step Process | Something to Consider |
| Create a Sense of Urgency | Seek out Physicists and Psychiatrists for guidance as Mentors. Spend one week reading and understanding the physics and mental aspects of hitting/pitching. Avoid hitting or pitching instructors. |
| Build a Alliance | As you strive to be your own coach, use knowledge as your guide, and identify key mentors you can ask questions and bounce ideas off of. |
| Form a Strategic Vision of Plans | Start and keep a simple Composition Notebook. Again, striving to be your own coach, identify very specific near term step-by-step goals to achieve what you intend to accomplish. Make entries during/after every practice, every workout, and every game. Call it your knowledge notebook. |
| Enlist a Group with Similar Vision | Identify at least one other person with the same interest to work with. This is not about friendship; this is about doing what it takes to reach a common goal. You are not hanging out for fun; you are functioning together to achieve success. |
| Enable Actions to Take | Success is knowledge. Knowledge you can gain from hiccups, as much as you can from victories. Recognize every opportunity as success and soon you will spot what it takes to be successful next time. Remember success is a relative term, so word them correctly. Document these in your composition book |
| Generate Short Term Wins | Reinforce your Successes by Talking to Yourself and using the power of the word "BUT." Tell Yourself, "Yeah, that is what I want to do," or "I realize I got the ball up, which made it easier for him to hit, but if I keep the ball down next time he is likely to drive it into the ground or miss it completely." Document these in your composition book |
| Sustain Acceleration | Focus on what you need to do, versus what you have done wrong. Stay away from video where you spend hours identifying all the things you are doing wrong. Document these in your composition book |
| Institute Change | Time is the only thing not standing still, so, continually implement what you have learned, YOUR knowledge by trying things. Remember failure does not exist. As with Thomas Edison, "…[you] have not failed, …[you have found] ways that won't work." |
Whether you are down 3 games to 1 in the World Series, or you just want to improve your ability to play this game, There's Always a Chance!
Until next blog,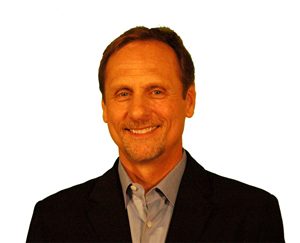 Al McCormick