Call me old school if you like, but for the majority of routine grounders I believe an infielder should surround it and come through the baseball. So, when I discuss the backhand, I mean fielding the ball that is hit deep in the hole.
To me the backhand, whether you use the No-Step or One-Step approach, is anything but routine. Done correctly, the backhand can and usually is spectacular! As smooth and eloquent as the Blue Danube Waltz. Visualize the second baseman fielding the ball behind second base or the SS taking away a sure single deep in the 5-6 hole. A thing of beauty requiring a quick and accurate throw to ensure the out.
Now for some terminology clarification: No-Step or One-Step refers to the placement [e.g., what to do] of your right Right Foot based upon it's positioning the moment you catch the ball. You either take one step to position your power leg to make an accurate throw, or you are already in position on your power leg to make a perfect throw.
The art of fielding the baseball is the same for both. Arm extended out and away from your body to provide you with what doctors call manual dexterity, [e.g., arm freedom to move up/down/left/right], forcing the player to elevate their head [versus looking straight down] to see the whole field peripherally and allow them the opportunity to react appropriately [e.g., the runner going home falls down].
No-Step
You are in position to backhand the baseball with your weight already on your right power leg.
You stop and pivot your front leg in the direction you are throwing [e.g., presumably first base].
With your weight on your throwing leg, you could wrist the ball almost anywhere if needed.
Derek Jeter was one of the best at backhanding a baseball. Here's one he is in position to make a No-Step Backhand on a ball in the 5-6 hole.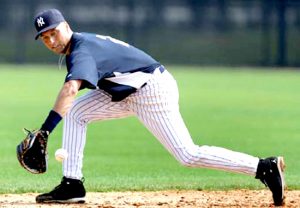 One-Step
You are in position to backhand the baseball on your front leg
You stop, pivot and place your back leg down in-line with the direction where you need to throw the baseball [e.g., presumably first base].
Jonathan Schoop, a future superstar, fielding a ball up the middle and in position to make a One-Step Backhand.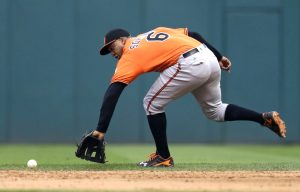 As I mentioned earlier, when done correctly the backhand is as smooth as the Blue Danube Waltz. So I couldn't resist; enjoy
Until next blog footwork is the key,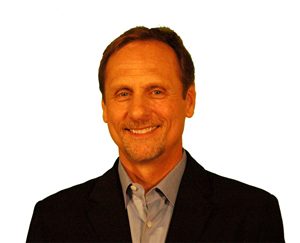 Al McCormick