"Do you believe you can play professional baseball?"
This is a question most of us are mentally asking ourselves starting with our success at "T-Ball," or at least around the age of 12. Influenced by parents and others around you.
According to Ivy League author, Erika Casriel, "…confident people deliberately learn specific skills."
Recognize increased activation is not a sign that your failing, but that you want to do well and your body is ready to help.
When you notice the adrenalin to step up as it gets closer and closer to your turn, accept it as your body telling you it's ready. Take a deep breath and mentally focus on the knowledge you have stored in your brain, talk to yourself (stating what you expect), then let your super computer take over.
Establish an allegiance to a larger cause makes your worries more tolerable
It is more than a single at-bat, pitch, or defensive play. Emotionally we can convince ourselves giving up a game winning homerun, striking out, or making an errant throw dictates the rest of our career. This is where you need to remember, baseball is a mental game, not an emotional one.
Tackle your fears head on, and once you make it through, your original goal no longer worries you.
This sounds more philosophical than it really is. First we need to set instant gratification aside, and truly realize failing is what it takes to improve. So next time you fail, focus on what you did well on. The improvements you are making each time. It's all about the steps to success. Remember our brains are success oriented organs just looking for knowledge/guidance to what and how you define Success.
We decide! We decide on how and what we believe the results should look like. We decide on how we react to the results. Did we personally learn something from our hiccup, or were we more worried about what everyone else is thinking? A non-verbal behavior that dictates our future outcomes. Body Language.
What is your body language telling you, as well telling coaches, players, scouts, parents and friends?
Amy Cuddy, professor at Harvard Business School, believes body language not only affects how others see us, but it can change how we see ourselves. She stated:
"Our bodies change our minds
…and our minds change our behavior
…and our behavior changes our outcome"
So, before you are asked to perform, visually remember all your hard work and knowledge, then mentally see yourself succeeding. Finish with a Power Pose. Maybe a shake of a fist telling yourself, "I got this!" or why not copy what the winners do. Then make it happen!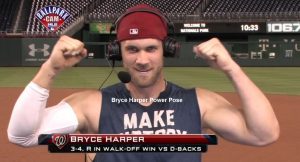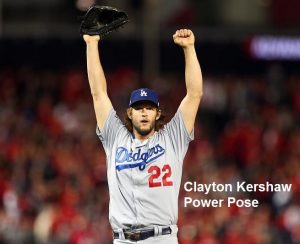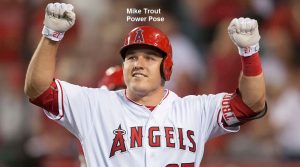 Even if you are scared, according to Ms. Cuddy, tiny tweaks results in big changes. So, "Fake it until you become it."
Until next blog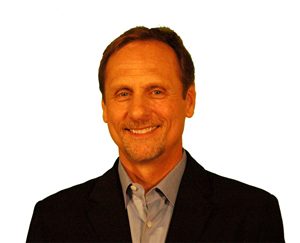 Al McCormick